Rental Service LIDAR
For all clients who want to rent a LIDAR device, we rent diverse LIDAR devices for a minimum period of three months with subsequent extension of the rental period on a monthly base. The base tariff for the LIDAR device is fixed, but several options can be booked, to upgrade the package like:
Monthly extension of the autonomous power supply (free for the first 3 months)

Care Free Package (per 3 months)

Accredited, bankable Supervision of the Measurement Campaign, warranting data integrity and authenticity, including conformity check with IEC, MEASNET and FGW. Comes with "Certificate of Bankability" compliant to:

ISO / IEC 61400-12-1 Ed.1 and Ed.2

MEASNET

FGW TR6
In case you may have a specific request for deviations or adaptation,

please contact us directly

in order to discuss your precise needs.3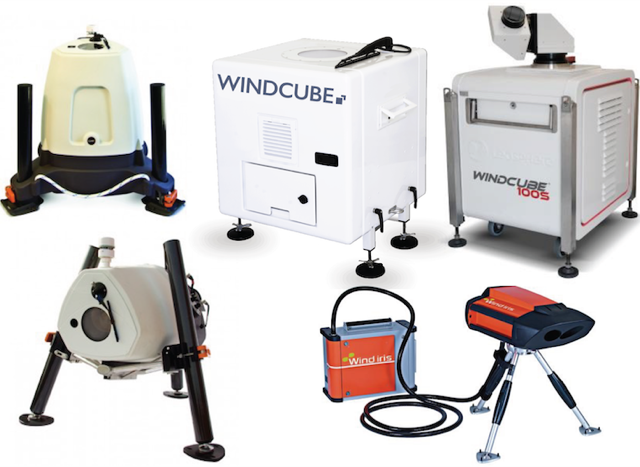 Show 1 to 10 (from a total of 10 products)
LiDAR Rental Service – WindCube V2. for wind speed measurement & wind direction measurement
LiDAR RSD (LiDAR Remote Sensing Device) like the WindCube V2., like other wind measurement mast mounted wind measurement systems and wind measurement sensors, are used to perform surveys and to create a wind direction measurement and wind speed measurement campaign at different heights. LiDAR renting in particular is popular because LiDAR RSD act as wind speed measurement sensors and as wind direction measurement sensors. The precision is very high and a LiDAR wind measurement system reacts quickly and accurately to the variations of wind flux. Also a LiDAR based wind measurement system is quite light and requires little human labour only, in order to install and commission them on site for a wind measurement campaign.
read more»